ACCESSORIES INCLUDE:
Repair Kits 
Diesel Hydraulic Power Packs 
Heavy Duty Tow Bridles 
Storage/Deployment Reels 
Inflation Blowers
SPECIFICATIONS:
Freeboard: 18″ (46 cm) 
Draft: 24″ (61 cm) 
Height: 42″ (107 cm) 
Fabric: 28oz. Urethane; 22oz. PVC 
Tow Speed 20 knots
30" x 30"/ 1-foot foam side wall
Capacity: 42 Gallons
22 oz. fabric, closed cell foam walls
Stainless steel toggle pins through gromit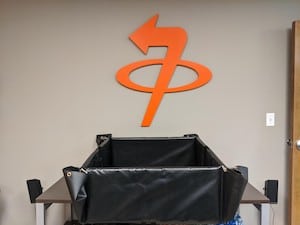 .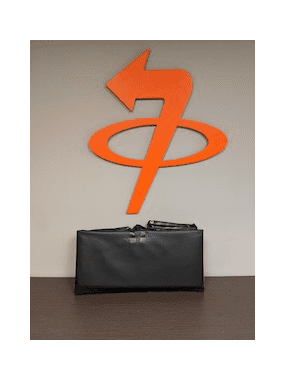 This foldable containment berm is designed for portable secondary containment. Its small size and ease of deployment make it a perfect solution for oil drums, portable pumps and generators, and other items. We offer these in our 22oz, 28oz, and 30oz Jaton fabric and Jaton plus fabric along with a 28oz black urethane with rubber alloy (Hypalon substitute).
Specifications:
Deployed size: 32"x32"x4"
Folded size: 7"x6"x33"
Capacity: Approx. 25 gallons
Features corrosion resistant metal grommets in each corner
Aluminum wall stiffeners embedded in inner wall foam
These specifications are the base level sizes, however all of our secondary containment berms can be customized to any size for your needs.
Rises and falls on any 4_ or 6_ I-Beam with the Tide
Designed for permanent installations
Rises and falls on any 4_ I-Beam with the Tide
Designed for permanent installations
Will not work with 6_ I-Beam
Specifications:
heavy duty fluked anchors
22 to 200 lbs.
5/16 chain
buoy
3/8 / 3/4 nylon rope (thimbled)
Rises and falls on any 4_ or 6_ I-Beam with the Tide
Design for permanent installations
Type:
Restricted Area
Information Symbols
Controlled Area
Hazard Warning
Wording Available
Oil Spill
Keep out
Closed Area
Marina
State Park
Company Name
Slow 5 MPH
Slow
No Wake
Manatee Area
Damage
Rapids
Shoal
Hazard Area
The NL-3 AUTOMATIC NAVIGATION WARNING LIGHT is truly the UNSINKABLE WARNING LIGHT. The NL-3 is tall, highly visible, non-sinking and exceptionally hard to vandalize. 
SPECIFICATIONS
6 volt battery
self-righting
ABS body
60 fpm
net weight 55 lbs.
anti-vandal design
solid-state electronic circuitry turns light on at dusk
white with three inch reflective bands.
100 nights (approx.) battery life.
buoy without light also available (model NL-1).
9 inch diameter.
Polyurethane foam filled.
61 inch overall height.
HGD metal hardware.
360 visibility.
optional symbols.