Oil Spill Containment Accessories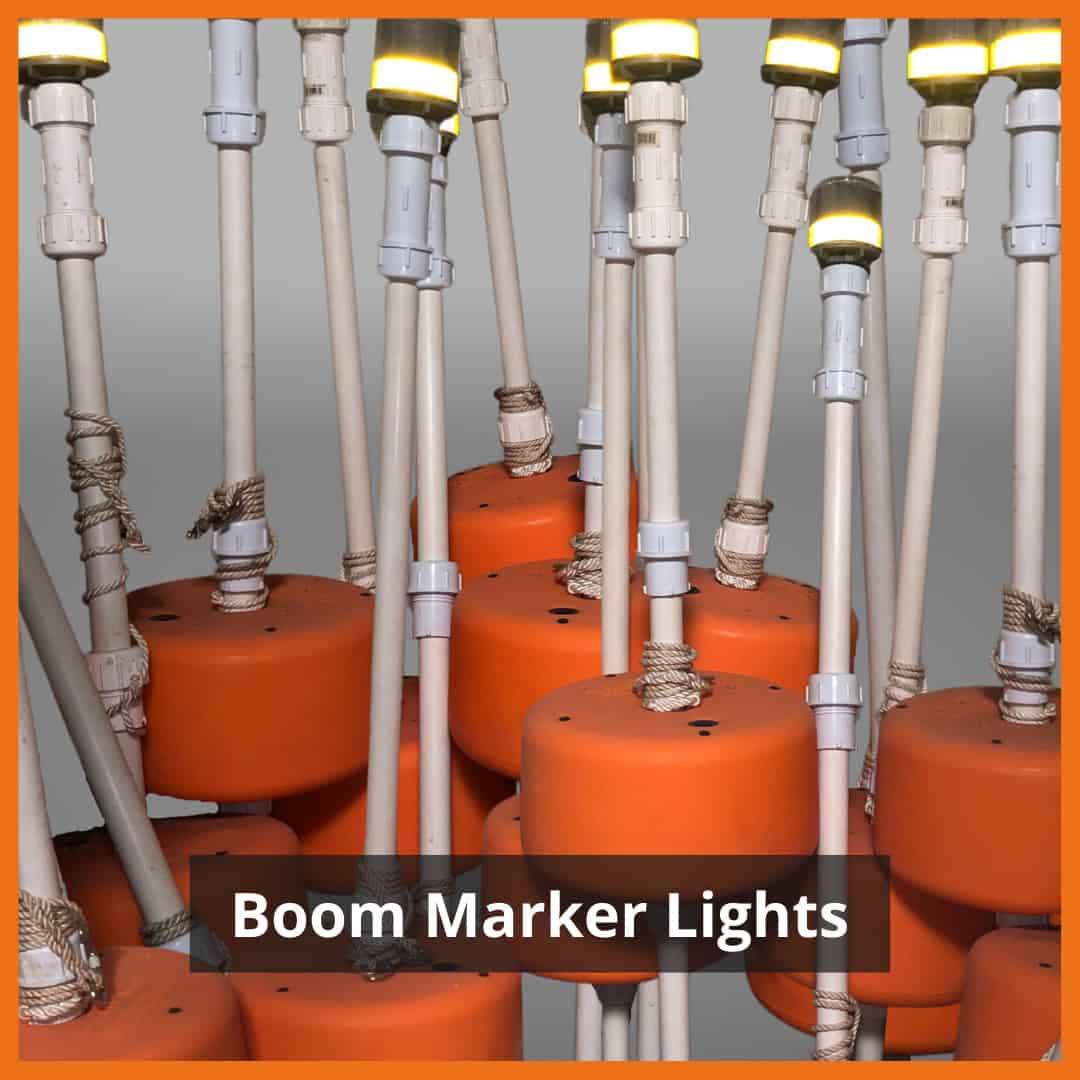 The NL-3 AUTOMATIC BOOM MARKER/NAVIGATION WARNING LIGHT is truly the UNSINKABLE WARNING LIGHT. The NL-3 is tall, highly visible, non-sinking and exceptionally hard to vandalize. 
SPECIFICATIONS
6 volt battery
self-righting
ABS body
60 fpm
net weight 55 lbs.
anti-vandal design
solid-state electronic circuitry turns light on at dusk
white with three inch reflective bands.
100 nights (approx.) battery life.
buoy without light also available (model NL-1).
9 inch diameter.
Polyurethane foam filled.
61 inch overall height.
HGD metal hardware.
360 visibility.
optional symbols.