Inland & Nearshore Oil Spill Containment Boom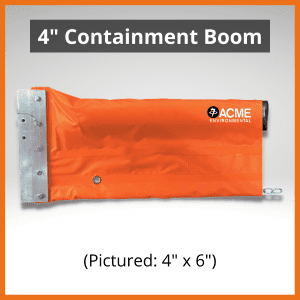 Specifications:
4″ Diameter Flotation
6″ Skirt Depth
1/4″ or 5/16″ Galvanized Chain Ballast
22 oz. / sq. yd. Jaton or 24 oz. / sq. yd Jaton Plus fabric: orange or yellow
ASTM aluminum quick latch (Z) or slide couplers are recommended
Top tension cable available on request
Boom Fabric Information and Choices
Recommended Section Lengths: 25′, 50′ and 100′
Recommended Use: 4″ x 6″ boom are floating containment devices for ponds, small lakes, streams, creeks and small rivers where strong currents or winds do not exist.